Prospective Students
The School of Engineering has approximately 1,000 international students and 300 foreign researchers studying with 2,500 Japanese graduate students. On a bilingual campus based on English and Japanese, we aim to foster individuals who will lead innovation in an increasingly global society based on the key concept of diversity, and to offer an environment conducive to studying and learning the whole spectrum of science and technology.
Admissions Information for Graduate School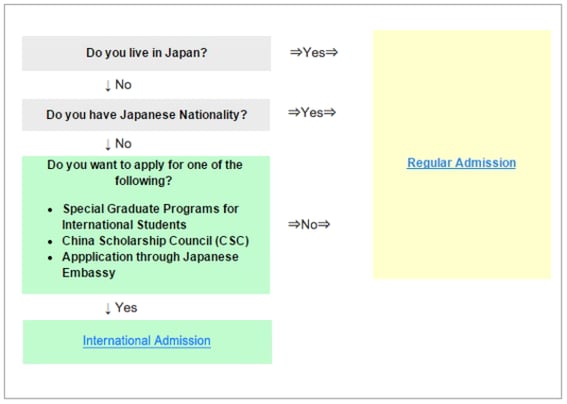 Information of admission under regular procedure, requiring to successfully pass an entrance examination, to enroll in the graduate school of Engineering as a Master's or Doctoral Student
Information of special admission courses for international students to study at the graduate school of Engineering
Admissions Information for Research Students / Special Auditors
Special Auditors under Exchange Agreement
SUMMER PROGRAM (SHORT TERM)
ESEP (ENGINEERING SUMMER EDUCATION PROGRAM )

The School of Engineering, The University of Tokyo provides an opportunity to undertake scientific research projects at our world's leading laboratories for 3-6 weeks to undergraduates and graduates from our partner universities.
Scholarships and Incentive Programs
Academic Information

The website below may provide further information about Academic Calendar, Syllabus Search, Japanese Language Class, and so son.