TOPICS
Young Faculty : Project Assistant Professor Moju Zhao
Young Faculty / 076
Project Assistant Professor Moju Zhao, HNL, Department of Mechanical Engineering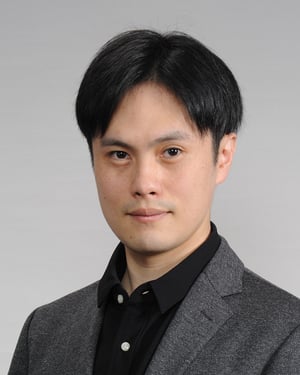 < Biography >
2013.3 : B.S. in Department of Mechano-Informatics, Faculty of Engineering, The University of Tokyo
2015.3 : M.S. in Department of Mechano-Informatics, School of Engineering, The University of Tokyo
2018.3 : Ph.D. in Department of Mechano-Informatics, School of Information Science and Technology, The University of Tokyo
2015.4 - 2018.3 : JSPS Research Fellow (DC1)
2018.4 - 2021.3 : Project Research Associate in Department of Mechano-Informatics, School of Information Science and Technology, The University of Tokyo
2021.4 - Present : Project Assistant Professor in Department of Mechanical Engineering, School of Engineering, The University of Tokyo
< About the research >
We have been focusing on the development of the articulated aerial robot, as shown in Figure 1, to achieve the advanced motion in the aerial domain, and have comprehensively tackled research issues at all levels from the mechanical design to the motion control, and to the intelligent behavior.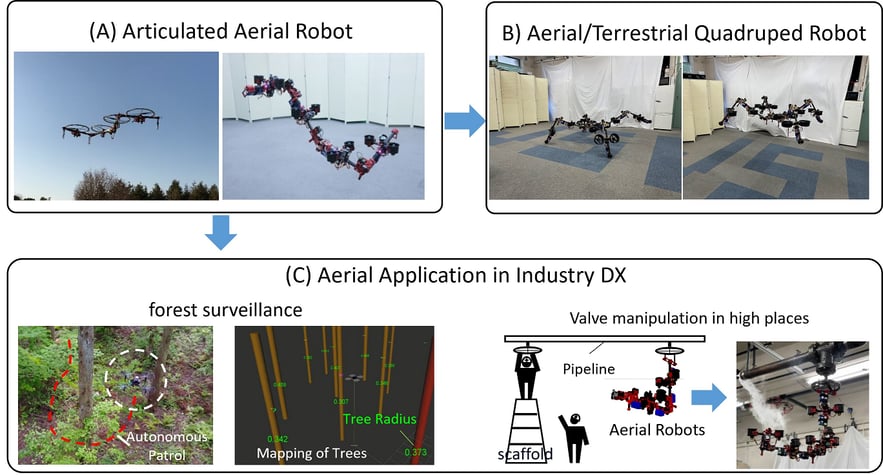 (Figure 1) Articulated aerial robot and its application
(A) Articulated Aerial Robot
We have proposed a new body configuration that has the rotor and propeller built in each link unit and achieved a novel articulated structure by connecting those unique link units as shown in Figure 1(A). In addition, we revealed the dynamics of such multi-linked model by making full use of the knowledge of mechanical engineering, such as fluid mechanics and material mechanics. Furthermore, by applying various control theories from classical control to model predictive control, we enabled the stable flight with arbitrary dynamic joint motion.
(B) Aerial/Terrestrial Quadruped Robot
In addition to the aerial domain, we also focus on exploring robot configuration that enable multi-model locomotion. Based on the link module with flight capability, we have proposed a new structure of quadrupedal robot that can both walk and fly, as shown in Figure 1(B). We also design a generalized control method that can guarantee the stability in both terrestrial and aerial domains. The next goal about this novel platform is to perform aerial manipulation by using four limbs as arms.
(C) Aerial Application in Industry DX
Industry DX, especially the replacement of works in high places, is one of the important social implementations by our aerial robots. As an example, we have built an autonomous surveillance system to monitor the tree growth in a large-scale forest, as shown in the left figure in Figure 1(C), and have achieved real-time mapping about the trees' location and radius. Furthermore, we also focus on the DX in chemical plants that receives increasing attention in recent years. We proposed the autonomous operation of valves in high places by using our unique articulated aerial robot, as shown in the right figure of Figure 1(C), demonstrating the revolutionary value of our robot for aerial manipulation in plant DX.
< Futute Aspirations >
In recent years, aerial robots (drones) have rapidly become popular and are used in a variety of situations such as inspections, agriculture, and firefighting. Most of the aerial robots only serve as "eyes". However, the articulated aerial robots developed by us can be used as a flying "hand", which shows a higher potential for aerial manipulation. In the future, we will put more effort on the achievement of aerial application to replace the dangerous and costly high-place work.
< URL >
JSK, U-Tokyo:http://www.jsk.t.u-tokyo.ac.jp/~chou/
HNL(Nakao,Nagato,Zhao and Kizaki lab.) : https://www.hnl.t.u-tokyo.ac.jp/
Flying Dragon Robot:https://spectrum.ieee.org/flying-dragon-robot-transforms-itself-to-squeeze-through-gaps
Aerial Dragon Robot:https://spectrum.ieee.org/dragon-robot-flying-manipulator
A Flying Robotic SPIDER:https://spectrum.ieee.org/flying-robot-spider