TOPICS
Lecturer Kaori Sugihara received the Young Scientists' Award of the Commendation for Science and Technology by MEXT
On 7th April 2023, Lecture Kaori Sugihara, Institute of Industrial Science, Chemical System Engineering, received the Young Scientists' Award of the Commendation for Science and Technology by the Minister of Education, Culture, Sports, Science and Technology for 2023.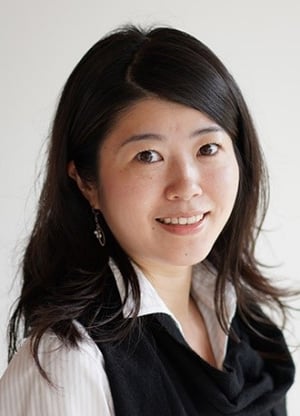 About awarded research
Achievement: Research on sensor development using lipid mechanochromic polymers
Research Description:
Polydiacetylene is a mechanochromic material that changes color and emits light when an external force is applied. By introducing the technology of "nano friction force microscopy" to this field, we have elucidated the "correlation between force and fluorescence" in a quantitative, anisotropic, nanoscale manner for the first time in the world. The clarification of this question, which is central to the understanding of mechanochromic materials, is significant in advancing the development of friction sensors, biosensors that can detect test results from color changes, and other applications.
Your impression & future plan
It is very encouraging to receive such a prestigious award. Since I have started my position at the Institute of Industrial Science, the University of Tokyo, in 2020, many people have helped me with setting up my laboratory and with performing daily experiments. I would like to continue the basic research that we find interesting from the bottom of our hearts, as well as applied research that is useful to the society. Thank you very much.
Announcement of the FY2023 Commendation for Science and Technology by the Minister of Education, Culture, Sports, Science and Technology
https://www.mext.go.jp/b_menu/houdou/mext_01224.html
Sugihara Laboratory Website