TOPICS
Lecturer Kaori Sugihara was selected for The Researchers with Nice Step 2022
On 20th December 2022, Kaori Sugihara, a lecturer in the Department of Chemical Systems Engineering and affiliated with the Institute of Industrial Science, was selected for Ministry of Education, Culture, Sports, Science and Technology (MEXT), National Institute of Science and Technology Policy (NISTEP) Selection "The Researchers with Nice Step 2022"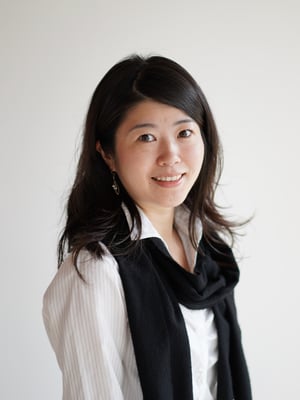 The Researchers with Nice Step 2022
Since 2005, NISTEP has been selecting people who have made significant contributions to S&T as "NISTEP Selection (The Researchers with Nice Step)". In the past, Prof. Shinya Yamanaka and Prof. Hiroshi Amano, who subsequently received the Nobel Prize, have been selected.
For the 2022 selection, NISTEP identified approximately 250 researchers whose recent activities have attracted attention, based on information obtained from a survey of expert network (approximately 1,700 people) and other sources. In addition to their research achievements, the 10 finalists were selected through discussions by an internal review committee based on their cutting-edge and groundbreaking research, including emerging and fused fields such as the fusion of natural sciences with the humanities and social sciences, industry-academia collaboration and innovation, and the development of international research activities.
About selected research
"Bioengineering using lipids"
Self-assembly is a highly efficient and low-energy nanofabrication method that nature has chosen to create life. However, its industrial application is limited because its control is still difficult. I have been studying the physics governing the self-assembly of biomolecules such as lipids, peptides, and proteins. Based on the knowledge, we have contributed identifying their supramolecular structures, functions, and physiological roles in the human body. Our final goal is to apply there results in the fields of materials engineering and biomedical engineering.
Your impression & future plan
In my career to date, I have been committed to finding truly interesting scientific questions in fundamental research, while at the same time focusing on industrial applications with the aim of commercializing my research. The fact that my activities have been recognized is a great encouragement for the future. I would also like to express my sincere gratitude to my academic advisors and the people around me who have supported me to this point. I would like to express my sincere gratitude to all of you.
URL
National Institute of Science and Technology Policy (NISTEP) : https://www.nistep.go.jp/en/
Sugihara Lab: https://sugiharalab.iis.u-tokyo.ac.jp/