TOPICS
Professor Taikan Oki receives John Dalton Medal of European Geosciences Union
On November 30, 2022, it was announced that Professor Taikan Oki of the Department of Civil Engineering will receive the 2023 John Dalton Medal. The award ceremony and commemorative lecture will be held during the EGU General Assembly in Vienna, Austria next April.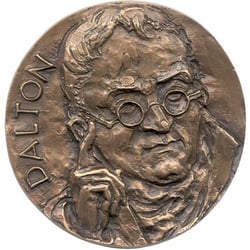 John Dalton Medal
The John Dalton Medal, named after the British scientist John Dalton, is an award given by the European Geosciences Union (EGU) Hydrology Division for distinguished research in hydrology reviewed as an Earth science.
Professor Oki's pioneering work in global water cycle modeling and bridging climate and hydrology, his international leadership, and his inspirational skills to the promotion of transdisciplinary research have been highly recognized for this award.
He is the 26th recipient to receive the award since its establishment in 1998 by the European Geographical Society (EGS), the predecessor of EGU, and the first from Japan or Asia.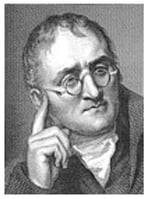 *Dr. Dalton was active in fields such as chemistry and physics in the 18th and 19th centuries and is particularly known for his atomic theory. In addition, he also published the first paper on quantitative water cycle research at the end of the 18th century, and the EGU award in hydrology is named after him.
・Announcement of the 2023 awards and medals by EGU: https://www.egu.eu/news/937/egu-announces-its-2023-awards-and-medals/
・Past Recipients: https://www.egu.eu/awards-medals/john-dalton/
・Portrait of John Dalton: https://www.egu.eu/awards-medals/portrait/john-dalton/
・Photo of John Dalton Medal: https://cdn.egu.eu/media/filer_public_thumbnails/filer_public/20/b8/20b8273c-7e3f-4967-a0f9-c26e37fbed63/john_dalton_medal_large.jpg__400x400_q90_background-%23fff_subsampling-2.jpg
・John Dalton's photo: https://cdn.egu.eu/static/a6c22202/awards/john_dalton.jpg
・Oki Laboratory: http://hydro.iis.u-tokyo.ac.jp/HGSL/index.html