TOPICS
Young Faculty : Lecturer Hiroaki Takehara
Young Faculty / 084
Lecturer Hiroaki Takehara, Ichiki/Takehara Laboratory, Department of Materials Engineering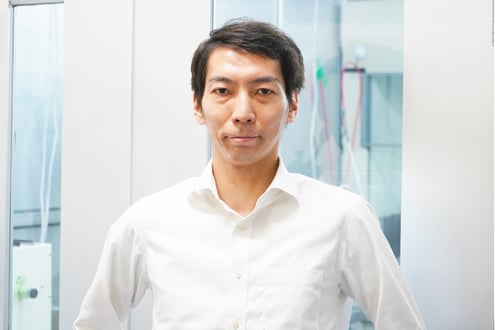 < Biography >
Mar. 2008 : B.Eng., Department of Materials Engineering, Faculty of Engineering, The University of Tokyo
Mar. 2010 : M.Eng., Department of Bioengineering, School of Engineering, The University of Tokyo
Mar. 2013 : Ph.D.(Eng.), Department of Bioengineering, School of Engineering, The University of Tokyo
Apr. 2013 : Postdoctoral Research Fellow, Tokyo Women's Medical University
Apr. 2014 : Project Assistant Professor, Nara Institute of Science and Technology
Oct. 2016 : Assistant Professor, Department of Materials Engineering, School of Engineering, The University of Tokyo
Oct. 2021 : Lecturer, Department of Materials Engineering, School of Engineering, The University of Tokyo
Apr. 2022 : JST-FOREST Researcher
< About the research >
Through our research, we aim to develop implantable device technology to realize next-generation medical devices.
New diagnostics and therapeutics are expected to be realized by implantable biodevice technology that is envisaged as a next-generation medical technology. In the research and development of medical devices to be used inside the body, ensuring safety to the human body is extremely important. In this context, the development of biomedical materials and process technologies that simultaneously address functionality and safety are expected to play an important role. We propose unique devices and systems developed from the material level based on materials engineering that focus on these two aspects.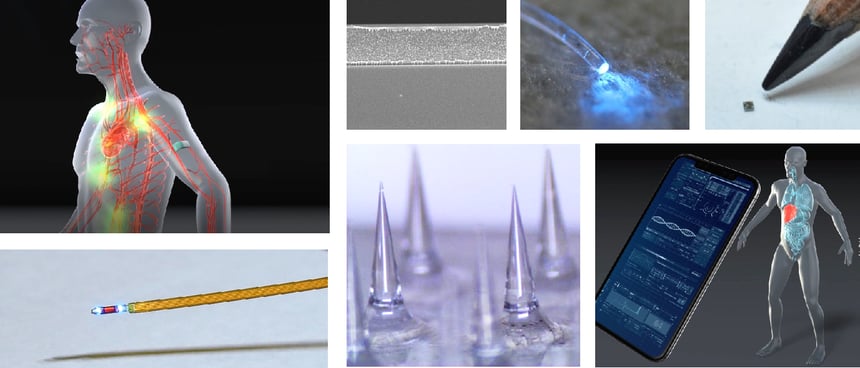 For example, through our research on implantable medical sensing devices that enable the measurement of molecules inside the body without blood sampling, we are able to achieve both functionality and safety by using bioabsorbable materials as the device materials. Miniaturization of implantable medical devices is also an important aspect in this field. Rendering medical devices ultra-compact will enable their placement next to organs that have been difficult to access in the past; this will facilitate simultaneous diagnosis and treatment inside the body.
Both these projects, that on bioabsorbable materials to achieve both functionality and safety, and ultra-compact medical devices, are the centerpieces of our research. To realize these technologies, we believe it is necessary to transcend the boundaries of conventional technical fields and take an approach that integrates knowledge and advanced technologies across various fields. We can then truly enjoy pioneering engineering research experiences that will lead to new medical devices.
< Future Aspirations >
Our goal is to develop original implantable device technology based on materials engineering and realize the next generation of in-body medical devices based on our research.
Ichiki/Takehara Laboratory : http://bionano.t.u-tokyo.ac.jp/en/