TOPICS
Research Associate Tatsuya Shinagawa, Department of Chemical System Engineering, received NF Foundation R&D Encouragement Award
On 26th November 2021, Research Associate Tatsuya Shinagawa, Department of Chemical System Engineering, received NF Foundation R&D Encouragement Award.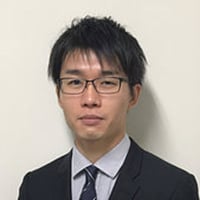 <Name of award and short explanation about the award>
NF Foundation R&D Encouragement Award
This award is presented by NF FOUNDATION to young scientist for innovative and creative research activities.

<About awarded research>
Achieving societal carbon-neutrality requires accelerated deployment of renewable energy. Water electrolysis driven by renewable electricity for the production of "green" hydrogen is a technology compatible with such a view. However, existing electrolyzer technologies rely on operating at corrosive pH environments, which results in high cost and therefore little penetration of produced green hydrogen in the current market. As a next-generation electrolyte for water electrolysis, I proposed near-neutral pH aqueous solutions. The near-neutral pH condition is milder than the aforementioned existing electrolyzers, which can broaden the options of materials to be employed in the electrolyzer, and thus can make green hydrogen more cost-competitive. Through catalytic- and electrochemical-investigations, I was successful in identifying the factors determining electrolysis performance under mild conditions, and based on the findings, I managed to greatly improve the electrolysis efficiency to a level fairly comparable to existing technologies. This achievement opens up a research field of near-neutral pH electrolysis, which can contribute to the implementation of green hydrogen and electrification of industries.

<Your impression & future plan>
I hope to advance near-neutral pH water electrolysis further as well as to develop new electrolysis systems based on the stablished knowledge thus far. These research activities can contribute to achieving a carbon-neutral society in the future.