TOPICS
Professor Yuji Suzuki awarded with IEEE Fellow for contributions to Development of Electret Materials
Professor Yuji Suzuki, Department of Mechanical Engineering, awarded with IEEE Fellow for contributions to Development of Electret Materials (and Their Application to Energy Harvesting).
IEEE Fellow is the most prestigious title for more than 400,000 IEEE members. Among Senior Members, Fellows are given to researchers and engineers who have made significant contributions in science and technology, engineering progress or application fields that bring great value.
When selecting IEEE Fellows, Nominator, up to 5 Referees, and up to 3 Endorsers submit their recommendation to the IEEE headquarters, and strict screening is conducted by the Fellow Committee.The number of people awarded with IEEE Fellow is less than 0.1% of the total number of voting members per year.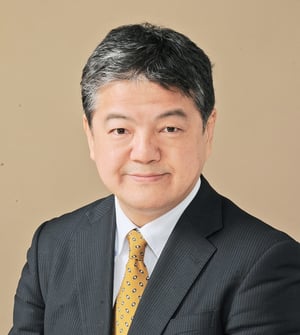 <About awarded research>
Development of Electret Materials (and Their Application to Energy Harvesting)
<Comment from prof.Suzuki>
This time, I was awarded with IEEE Fellow. So far, my group has been developing new polymer electrets using quantum chemical analysis, proposing highly-controllable charging methods, and proposing new vibration energy harvesting devices using electrets. I believe that these research achievements related to Dielectrics and Electrical Insulation Society of IEEE have been evaluated. I would like to take this opportunity to express my gratitude for many previous/current members of my group, my colleagues in academia and industries, who have cooperated and supported my research in various ways.
From now on, I will make further efforts to contribute to society through research and education on energy harvesting devices centered on electrets and their deployment to the IoT.