TOPICS
Project Assistant Professor Sara Samir Reyad Badr received the Young Investigator Researcher Award of SIS at The Society of Chamical Engineers, Japan 84th annual meeting
Project Assistant Professor Sara Samir Reyad Badr, Department of Chemical System Engineering, received the Young Investigator Researcher Award of the Division of Systems, Information and Simulation Technologies (SIS) at The Society of Chemical Engineers, Japan 84th Annual Meeting.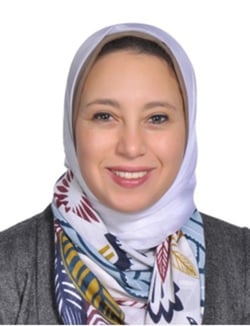 <About awarded research>
Title: Design and assessment of process alternatives for integrated monoclonal antibody production: Opportunities for continuous manufacturing
Presenter name : Sara Badr, Kozue Okamura, Nozomi Takahashi, Haruku Shirahata, Hirokazu Sugiyama
Summary: The market for monoclonal antibodies is rapidly growing, while expansion in production facilities remain limited and slow; thus necessitating the optimization of standard manufacturing processes to improve production efficiency. Models for different alternatives of upstream cell cultivation and downstream purification processes were developed and validated using large-scale production data from a pilot research facility. An economic assessment complemented by performance analysis was further conducted to evaluate different process operation modes (batch, hybrid, and continuous).
A map of favorable regions for each operation mode was created based on production goals and available facilities. The dependence of process decisions on cell parameters and product features was clearly demonstrated and could be further utilized to set guidelines for future cell and antibody development efforts.
<Your impression & future plan>
I am honored to receive this award and would like to thank everyone at the Hirao-Sugiyama Lab who has contributed to this work. I look forward to continuing the work on developing the framework for the integrated design of
biopharmaceutical products.