TOPICS
Assosiate Professor Koji Yatani was elected as a Excellent Young Researchers
Associate Professor Koji Yatani, Department of Electrical Engineering and Information Systems, has been recognized as The University of Tokyo Excellent Young Researcher.
The University of Tokyo Excellent Young Research program aims to support young researchers in their new research theme. Each School and Research Facilities nominated their researchers for this program. UTokyo selected 21 researchers out of 43 nominees according to their accomplishments and recommendations.
This program started from the last year that it supports 2 years of grant, 3,000,000 yen/year, the researchers to start their research. The nominees must meet following conditions as a principal investigator; one who is hired within 3 years by UTokyo, is under 40 years old, and is capable to manage own lab to set own research theme and able to execute it.
On Dec. 13, 2017, Those who are recognized as The University of Tokyo Excellent Young Researchers had a meeting with President Gonokami at a meeting room in Yasuda Auditorium. They presented their research theme, its resolutions, and showed their appreciation for receiving its honor.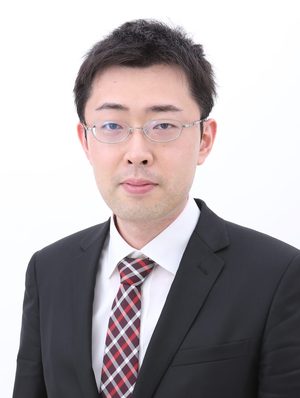 <About awarded research>
My research area is human-computer interaction, which explores new forms of relationships between humans and computers. I am currently investigating biometrics technologies that can simultaneously pick up users' physiological information during authentication and identification processes. For example, our research group is building fingerprint authentication technology that can gather information on the user's heart rate which also has a face recognition application that can sense the user's skin complexion. By enabling health care applications, such security systems offer additional value in providing direct benefits to users. Our research would therefore unleash new potential in security systems.
<Comments>
It is a great honor for me to be selected as a University of Tokyo Excellent Young Researcher. This recognition serves as strong encouragement for me to continue my research path and work ever harder to pursue its potential. I will also strive to build a vibrant research environment where my students can enjoy the freedom to engage in their research.