2019.04.04
【Awards and Commendations】Koki Muraoka (Doctoral course completion), Department of Chemical System Engineering, earned President's award (Category: Academic Achievement, doctoral students)
Presentation Ceremony for the University of Tokyo President's Award was held at Koshiba Hall on Wednesday, March 20, 2019. Koki Muraoka (Doctoral course completion), Department of Chemical System Engineering, received President's award (Category: Academic Achievement) from President Gonokami.
President's Award is given to excellent students who redound to the honor of the University of Tokyo by making their significant achievements in the category of academic, extracurricular, and social activities as a role model for other students.
Development of highly tuned materials requires intensive synthetic experiments to control the atomic arrangement of the materials.
Computational chemistry and machine learning techniques?collectively called "materials informatics" in recent years?are sometimes effective to cope with the thousands of trial-and-error.
This study employed zeolites as model materials to rationalize the synthesis by the computer-assisted development of materials.
Zeolites with specific atomic locations and chemical composition were successfully crystallized by the computer-guided experiments.
I would like to thank Prof. Tatsuya Okubo and Dr. Watcharop Chaikittisilp, my supervisors who gave me tremendous opportunities to pursue a challenging research theme and discuss it with world-leading researchers. 
I will make these methods as a platform to accelerate the research and development of materials.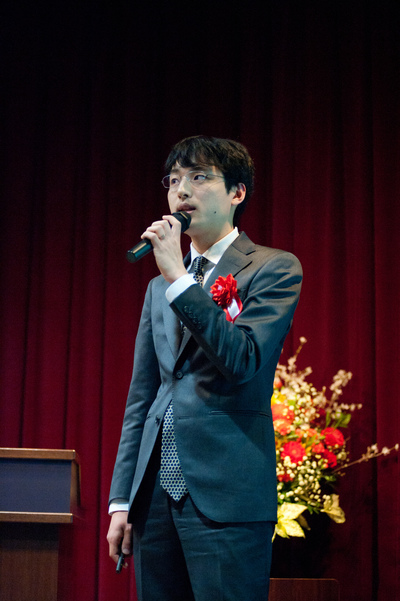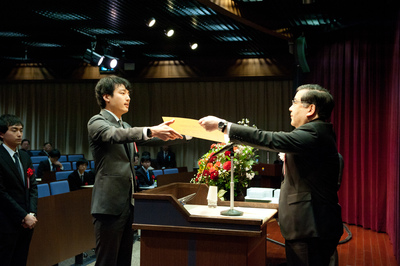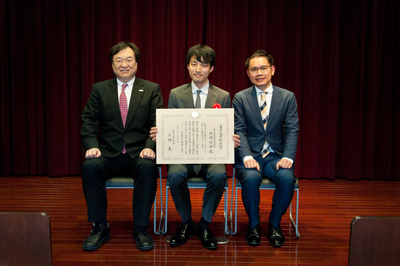 President's Award: https://www.u-tokyo.ac.jp/ja/students/events/h12_01.html  ( Japanese only)