TOPICS
Professor Yuji Suzuki, Department of Mechanical Engineering, received Fellow of The Combustion Institute
On 9th March 2022, Professor Yuji Suzuki, Department of Mechanical Engineering, received Fellow of The Combustion Institute.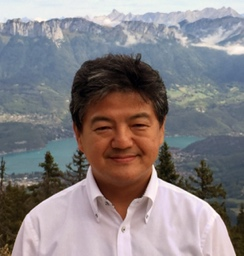 Fellow of The Combustion Institute
Fellows of The Combustion Institute are members of the international combustion community recognized by their peers as distinguished for outstanding contributions to combustion, whether it be in research or in applications. Fellows are active participants in The Combustion Institute, as evidenced by the publishing of papers in CI affiliated journals, attendance at the International Symposia on Combustion, and/or attendance at CI Section meetings.
When selecting Fellows of The Combustion Institute, Nominator and 2 Supporters submit their recommendation to the CI headquarters, and strict screening is conducted by the Fellow Committee. The number of people awarded with CI Fellow in 2022 is less than 0.6% of the total number of voting members. The CI Fellow, which started in 2018, has received eight awards in Japan so far, but no one at The University of Tokyo.
https://www.combustioninstitute.org/resources/awards/fellows-of-the-combustion-institute/

About awarded research
For outstanding contributions to the fundamental research of microscale combustion for power generation and flame-wall interaction

Your impression & future plan
This time, I was awarded with Fellow of The Combustion Institute. So far, my group has been studying microscale combustion for power generation, wall chemical effects on hot/cool flames. I believe that these research achievements especially related to flame-wall interactions have been evaluated. I would like to take this opportunity to express my gratitude for many previous/current members of my group, my colleagues in academia and industries, who have cooperated and supported my research in various ways.
From now on, we will make further efforts for research on combustion-based portable power generation systems and ammonia combustion that contribute to carbon neutral society, and for their social implementation.