TOPICS
Young faculty : Associate Professor Takuji Narumi
Yonng Faculty / 068
Associate Professor Takuji Narumi, Cyber Interface Lab, Department of Mechano-Informatics & Department of Mechano-Informatics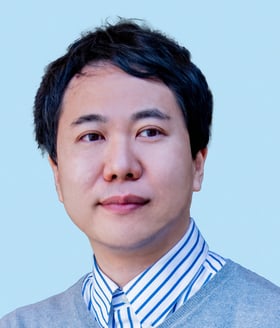 < Biography >
March 2006 : B.S., Department of Systems Innovation, Faculty of Engineering, The University of Tokyo
March 2008 : M.S., Graduate School of Interdisciplinary Information Studies, The University of Tokyo
March 2011 : Ph.D., Department of Advanced Interdisciplinary Studies, Graduate School of Engineering, The University of Tokyo
April 2011 - March 2016 : Assistant Professor, Department of Mechano-Informatics, Graduate School of Information Science and Technology, The University of Tokyo
April 2016 - July 2019 : Lecturer, Department of Mechano-Informatics, Graduate School of Information Science and Technology, The University of Tokyo
October 2017 - March 2020 : Researcher, JST PRESTO
July 2019 - Present : Associate Professor, Department of Mechano-Informatics, Graduate School of Information Science and Technology & Department of Mechano-Informatics, Faculty of Engineering, The University of Tokyo
< About the Research >
By combining virtual reality (VR) and augmented reality (AR) technologies with findings in cognitive science and psychology, I am engaged in research to elucidate the mechanisms of human sensory information processing and to develop interfaces that can effectively influence perception and cognition based on these mechanisms. We are also conducting research from various perspectives, including research on human augmentation technologies that extend human capabilities and enrich communication with such interfaces, as well as design and content research to make use of these technologies in society.
Representative research includes cross-modal interfaces that utilizes cross-modal perception (an illusion in which the perception of one sense is perceived to be altered by the influence of stimuli to different senses input simultaneously) to provide diverse multimodal experiences. For example, "Meta Cookie," a taste display that utilizes the interaction between vision, smell, and taste; "Augmented Satiety," which changes the amount of food consumed by changing the apparent size of food using AR; "Perception-based Shape Display," a shape display that presents the sensation of touching various shapes through the interaction between vision and touch; and "Unlimited Corridor," a system that makes people feel as if they are walking straight even though they are walking around a 6-meter-diameter wall by manipulating their spatial perception using visuo-haptic interaction. We are working on both the development of multisensory display systems and the elucidation of cross-modal perception.
We are also engaged in research on ghost engineering, which leverages the interaction between the body and cognition to enable people to design their own minds and abilities at will by giving them new bodies (avatars) in VR. For example, we are working on research to influence the weight perception of an object held in the hand and exerted muscle strength by having the user use a muscular avatar, to acquire the ability to fly and move accurately in 3D space by using a dragon avatar, and to enable the copying of physical motor skills from person to person by having multiple people operate a single avatar. We are also working on research to enable the copying of physical movement skills from one person to another by having multiple people operate a single avatar. At the same time, we are also engaged in research to clarify how the daily use of such new bodies will affect people's minds and activities, and what kind of new culture will be formed, not only through laboratory experiments but also through qualitative research conducted in social VR.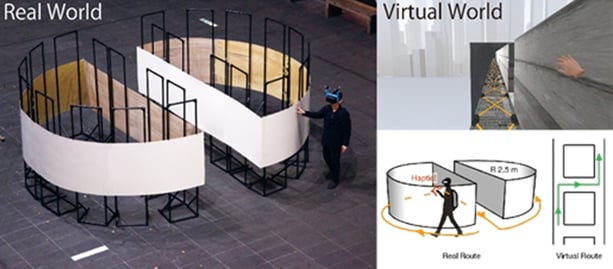 < Future Aspirations >
VR research is directly related to understanding how humans perceive the world. Not only that, but designing VR and the metaverse based on an understanding of humans will lead to the pursuit of new human possibilities and the creation of better forms of society. I would like to contribute to the realization of better technology and society by utilizing an engineering approach while incorporating interdisciplinary perspectives and methodologies.
< URL >
Cyber Interface Lab : http://www.cyber.t.u-tokyo.ac.jp/