2021.05.10
【Awards and Commendations】Hiroki TODA, Department of Systems Innovation, (D3) received CSJ Student Presentation Award 2021.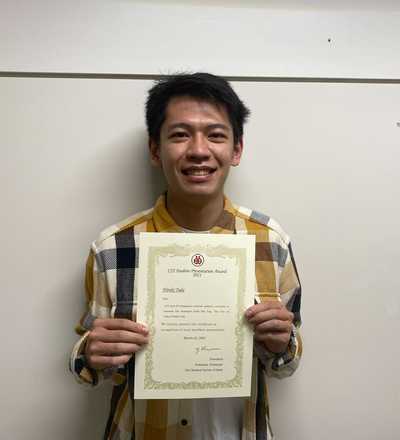 〈Name of award and short explanation about the award〉
CSJ Student Presentation Award 2021: Award to graduate students for outstanding research and presentation.

〈About awarded research〉
Manganese-catalyzed oxidative conversion of ammonia into dinitrogen.
https://www.csj.jp/nenkai/101haru/data/vol74-06.pdf

〈Your impression & future plan〉
 I am very honored to receive this award. I will continue to do my best in research.