2016.12.16
【Announcements】The 2017 Summer Program at the School of Engineering for students from around the world will be held from June to August.
2016 represented a trial for this program from the School of Engineering. 15 students from 6 different partner universities in 5 countries took part in the program this summer. They gained knowledge and skills through conducting research at host laboratories and expanded their international networks.
The program will be held again next year. For more details, please see our website.
http://oice.t.u-tokyo.ac.jp/exchange/Summerprogram.html
 Registration has opened on December 12th, 2016 and closes on January 25th, 2017. We hope you'll consider participating in the program.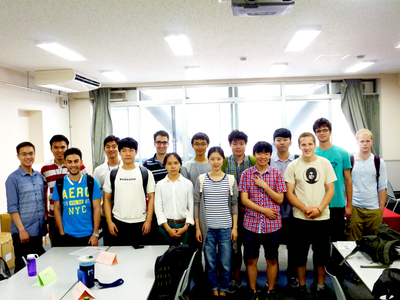 They enjoined Japanese language lesson and tea ceremony provided by JLCSE