TOPICS
Ryo Yokoyama (M2) , Department of Nuclear Engineering and Management, his research proposal was accepted as a TOP5 excellent research proposal at IAEA Challenge
July 24th 2020, Ryo Yokoyama (M2) , Department of Nuclear Engineering and Management, his research proposal was accepted as a TOP5 excellent research proposal at IAEA Challenge: Decommissioning and Environmental Remediation 2020.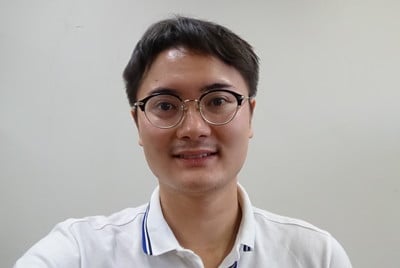 〈Name of award and short explanation about the award〉
IAEA Challenge: Decommissioning and Environmental Remediation 2020
As a project to support young researchers' research on decommissioning and environmental restoration, the IAEA made a public call for proposals from young researchers under the age of 35 and was selected as a top 5 outstanding research proposal.

〈 About awarded research〉
Title: Development of Material-Thermal-hydraulic Hybrid Approach to identify the fuel debris in Fukushima Daiichi NPPs
Summary: In order to complete the decommissioning of Fukushima, it is essential to estimate the fuel debris location and composition in advance. However, for predicting these characteristics of the fuel debris, it is necessary to evaluate the high-temperature heat-hydraulic characteristics and the high-temperature physicochemical characteristics bilaterally. In this research, we proposed a material-heat-hydraulic hybrid method that comprehensively considers these by experiments and simulations and developed a method for predicting the spread and component distribution of fuel debris.

〈Your impression & future plan〉
I am very honored to receive such a prestigious award this time. I would like to express our deep gratitude to Project professor Shunichi Suzuki for his kind and sincere guidance. We would also like to thank all those who have participated in the research. I would like to continue my research and make daily efforts to achieve results that will help the decommissioning of Fukushima.