TOPICS
Young Faculty: Associate Professor Kosuke Suzuki
Young Faculty / 031
Associate Professor Kosuke Suzuki, Department of Applied Chemistry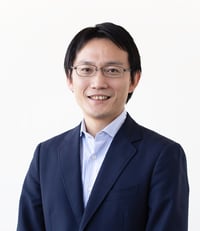 <Biography>
2005 B.S., Department of Applied Chemistry, The University of Tokyo
2007 M.S., Department of Applied Chemistry, The University of Tokyo
2010 Dr. Eng., Department of Applied Chemistry, The University of Tokyo
2010 JSPS Postdoctoral Research Fellow, The University of Tokyo
2010 Assistant Professor, Department of Applied Chemistry, The University of Tokyo
2018 Lecturer, Department of Applied Chemistry, The University of Tokyo
2018 JST PRESTO Researcher
2019 Associate Professor, Department of Applied Chemistry, The University of Tokyo
<About the Research>
Metal oxides are widely used functional materials for a variety of applications such as catalysts, magnetic materials, electronic materials, optical materials, and sensors because they exhibit unique properties depending on the types and oxidation states of the constituent metals as well as the structures. We are working on the synthesis of metal oxides with freely controlled metal atom numbers, compositions, arrangements, and coordination geometries, and are conducting research aimed at developing new concepts of high-performance catalysts and creating novel materials. In particular, we designed molecular metal oxides (polyoxometalates) and utilized them as 'molecular templates' in organic solvents to establish a precise inorganic synthesis method for designing the structures at the atomic level. In addition to using molecular metal oxides as simple 'molecular templates', by utilizing the concerted functions with the introduced metals, we have developed molecular catalysts that exhibit high catalytic activity and new reactivity that surpass existing catalysts.
Currently, based on our catalyst design technology, we are also working on the synthesis of new materials such as metal nanoclusters and inorganic-organic hybrid materials, and the development of highly difficult reactions using these catalysts.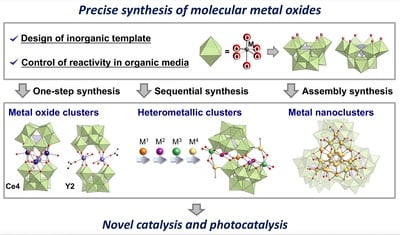 [References]
(1) K. Suzuki, F. Tang, Y. Kikukawa, K. Yamaguchi, N. Mizuno, Angew. Chem. Int. Ed., 53, 5356 (2014)
(2) T. Minato, K. Suzuki, K. Yamaguchi, N. Mizuno, Angew. Chem. Int. Ed., 55, 9630 (2016)
(3) K. Yonesato, H. Ito, H. Itakura, D. Yokogawa, T. Kikuchi, N. Mizuno, K. Yamaguchi, K. Suzuki, J. Am. Chem. Soc., 141, 19550 (2019)
(4) C. Li, N. Mizuno, K. Yamaguchi, K. Suzuki, J. Am. Chem. Soc., 141, 7687 (2019)
<Future aspirations>
I would like to challenge new researches with students and collaborators for the development of catalysts that can realize resource and energy saving processes.

Lab:http://www.park.itc.u-tokyo.ac.jp/yamaguchi/en/index.html
Press release:https://www.t.u-tokyo.ac.jp/foe/press/setnws_201904241114166766041345.html