TOPICS
Young Faculty:Associate Professor Yusuke Hirabayashi
Young Faculty / 019
Associate Professor Yusuke Hirabayashi, Laboratory of Neurobiology, Department of Chemistry and Biotechnology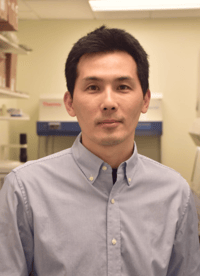 <Biography>
October 2018 – Associate Professor
Department of Chemistry and Biotechnology, School of Engineering, The University of Tokyo
October 2016 – September 2018 PRESTO Researcher
Franck Polleux lab, Department of Neuroscience, Columbia University
November 2013 – September 2016 Post Doctoral Fellow
Franck Polleux lab, Department of Neuroscience, Columbia University
March 2013 – October 2013 Research Associate
Franck Polleux lab, Department of Cell Biology, The Scripps Research Institute
April 2007 – February 2013 Assistant Professor
Laboratory of Cell Signaling (Yukiko Gotoh Lab.), Institute of Molecular and Cellular Biosciences, The University of Tokyo
April 2006 – March 2007 Research Fellow
Laboratory of Cell Signaling (Yukiko Gotoh Lab.), Institute of Molecular and Cellular Biosciences, The University of Tokyo
April 2003 – March 2006 Ph. D. student
Graduate School of Frontier Sciences, The University of Tokyo Awarded the degree of Ph.D. (Mar 23, 2006). (Supervisor: Yukiko Gotoh)
April 1997 – March 2001 Undergraduate student
Faculty of Engineering, University of Tokyo (Tokyo, Japan). Awarded the degree of B.E. (Supervisor: Takuzo Aida)
<About the Research>
The nervous system regulates our mind and behavior. Precise regulation of each neuron and connections between neurons are required for proper functioning of the brain. Therefore, elucidating the mechanisms regulating brain function facilitates developing therapies for neurodevelopmental and neurodegenerative diseases such as Parkinson's and Alzheimer's disease. We study how neurons, the connections between neurons, and adult neurogenesis contribute to the functions of the nervous system, from the perspective of cell biology.

Roles of organelle interaction:
Each individual cell has organs of its own, called organelles. Each organelle has its distinct roles, but organelles also work in harmony to keep the cell healthy by physically connecting to each other. We study roles of organelle interactions in cells, especially in neurons, using state of art techniques.

Investigation of neuronal ultrastructures:
Our understanding of nanometer-scale structures that make up cells remains very limited due to the lack of techniques to observe them. We developed a unique technique to label specific structures of cells under the electron microscope. Combined with a deep learning method-based analysis, we will reveal 3D-ultrastructures of cells, including neurons.

Adult neurogenesis:
Adult neurogenesis plays a key role in the formation of memories. However, the mechanism regulating the amount and timing of neurogenesis in the adult brain remains to be elucidated. We will reveal the mechanism regulating the differentiation of adult neural stem cells to neurons.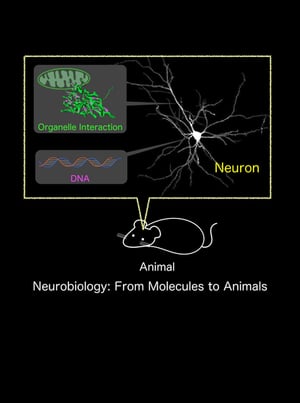 <Future aspirations>
The mechanisms underlying the functions of our brains still remain to be elucidated. Using cutting-edge techniques, we aim to connect the gap between molecules and neural circuits, which helps us understand how our own brains work.
Laboratory of Neurobiology:http://park.itc.u-tokyo.ac.jp/Hirabayashi/WordPress/