TOPICS
Award-Faculty
Award-Student
2017
Hanwool WOO (D2), Department of Precision Engineering, wins a Best Presentation Award at The 17th SICE System Integration Division Annual Conference
On 18Th December 2016, Mr. Hanwool WOO (D2), Dr. Yonghoon Ji, Project Researcher Hitoshi Kono, Associate Professor Yusuke Tamura, Associate Professor Atsushi Yamashita, Professor Hajime Asama, Department of Precision Engineering, wins a Best Presentation Award at The 17th SICE System Integration Division Annual Conference(SI2016).
The 17th SICE System Integration Division Annual Conference is a valuable place where many domestic researchers and experts in system integration attend. Best Lecture Award is given to the researcher who got great evaluation by attendees. Our research has been highly regarded as the best lecture among researches presented in the Intelligent Transportation System (ITS) section.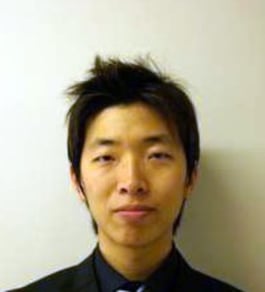 <About awarded research>
Our research deals with a method that predicts trajectories of other vehicles by using a lane-change estimation and an artificial potential method. According to previous researches, almost 90% of car crashes are caused by human mistakes, and lane changes are the main factor. Therefore, autonomous car technologies and driving safety support systems have been attracting considerable attention as solutions to preventing car crashes. If driving safety support systems can predict trajectories of other vehicles, it can make a significant contribution to lowering accident rates.
We have focused on lane changes and tried to predict trajectories during both of a lane keeping and a lane changing. Previous researches have the possibility that an improper trajectory is outputted in crowded environment. Our method assume that measurement devices as consisting of a position sensor and a distance sensor are installed to the primary vehicle, and it predicts the trajectory of other vehicles while considering the relationship with adjacent vehicles by using the lane-change estimation and the artificial potential field method.
We evaluated the performance of our method using a real traffic dataset. The result demonstrated that our method is able to predict a precise trajectory of adjacent vehicles despite crowded environment.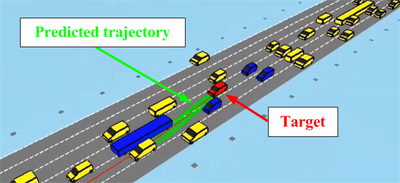 <Comments>
It is my great honor to have this award. I really appreciate my supervisors, collaborative researchers, and all members of my laboratory. I will keep working hard and hope that our researches can contribute to actual sites.