2014.10.15
Naoki Tomii in the Department of Bioengineering, won a Student paper finalist oral competition, second place award in the GCBME APCMBE 2014
Naoki Tomii in the Department of Bioengineering, won a Student paper finalist oral competition, second place award in the GCBME(Global Conference on Biomedical Engineering) APCMBE(Asian Pacific Conference on Medical and Biological Engineering) 2014.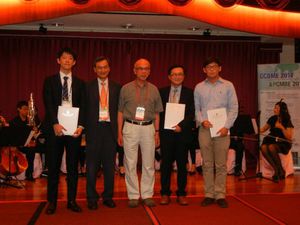 Our study is toward less invasive therapy of arrhythmia. A mechanism of controlling arrhythmia through a low energy electric stimulation was suggested in a computer simulation study. We developed an experiment system using real time image analysis, and validated that hypothesis.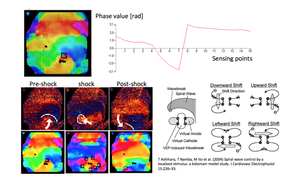 I'm so honored to receive this award. I really appreciate the support of my advisors and my colleagues. I would like to continue my efforts to make our study valuable for human society.