2014.09.16
Professor Seiichi Koshizuka, Department of System Innovation, received the Minister of Education, Culture, Sports, Science and Technology Award, Venture Award from Universities 2014
Professor Seiichi Koshizuka, Department of System Innovation, received the Minister of Education, Culture, Sports, Science and Technology Award, Venture Award from Universities 2014.
This Awarding is started by Japan Science and Technology Agency (JST) in 2014. Venture companies established to commercialize the innovation from universities are awarded. Related universities are also awarded.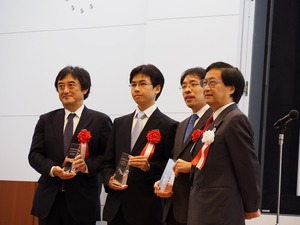 The particle method (MPS method) developed by Prof Koshizuka enables us to analyze complex fluid motion with free surfaces. Prometec Software, Inc. located in the campus of the University of Tokyo developed a commercial code names "Particleworks" based on the technologies of the particle method. This code is now widely used in many companies.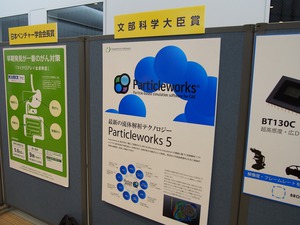 Award encourages me to study more.