2014.07.14
Younsoo KIM in the Department of Chemistry and Biotechnology, won a Best Poster Award in NIMS Conference 2014
Younsoo KIM in the Department of Chemistry and Biotechnology, won a Best Poster Award in NIMS Conference 2014.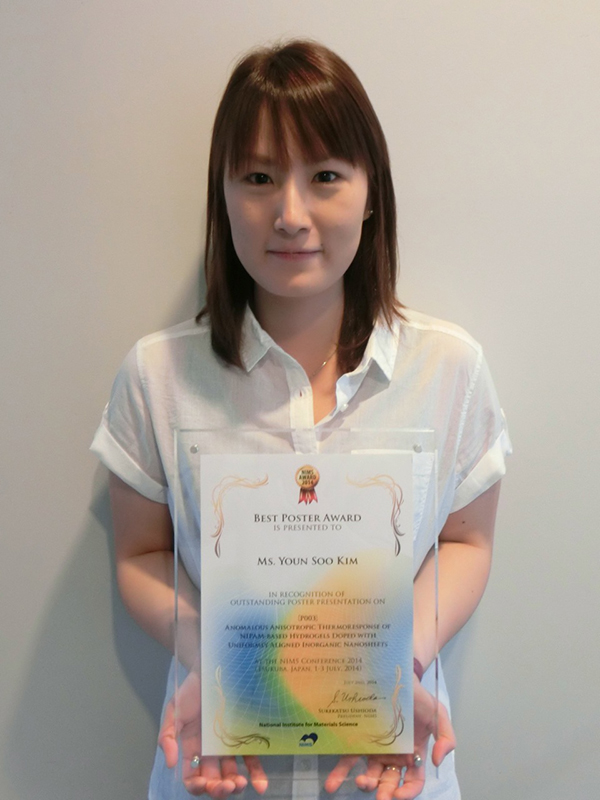 Recently, we found that unilamellar titania nanosheets, dispersed in water, are oriented perpendicular to the flux line of magnetic field. Through in-situ polymerization of acryl monomer in the dispersion, the aligned structure can be chemically locked in the hydrogel network. Based on this strategy, we  fabricated a thermoresponsive hydrogel by hybridization of poly-N isopropylacrylamide with uniformly aligned titania nanosheets. The resultant hydrogel showed anisotropic and anomalous swelling/deswelling behavior in response to temperature changes below or above LCST.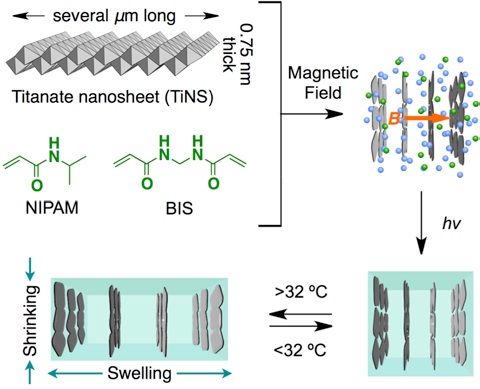 It is big honor to receive this award. I would like to express my deepest gratitude to Prof. Takuzo Aida and also our lab members for all of their support. I`d like to take this opportunity to activate and poromote my research.