2014.06.24
Rina Mogaki in the Department of Chemistry and Biotechnology, won a SPSJ Annual Meeting Poster Award
Rina Mogaki in the Department of Chemistry and Biotechnology, won a SPSJ Annual Meeting Poster Award.This award was sent to students who gave good poster presentations in the 63rd SPSJ Annual Meeting held in Nagoya.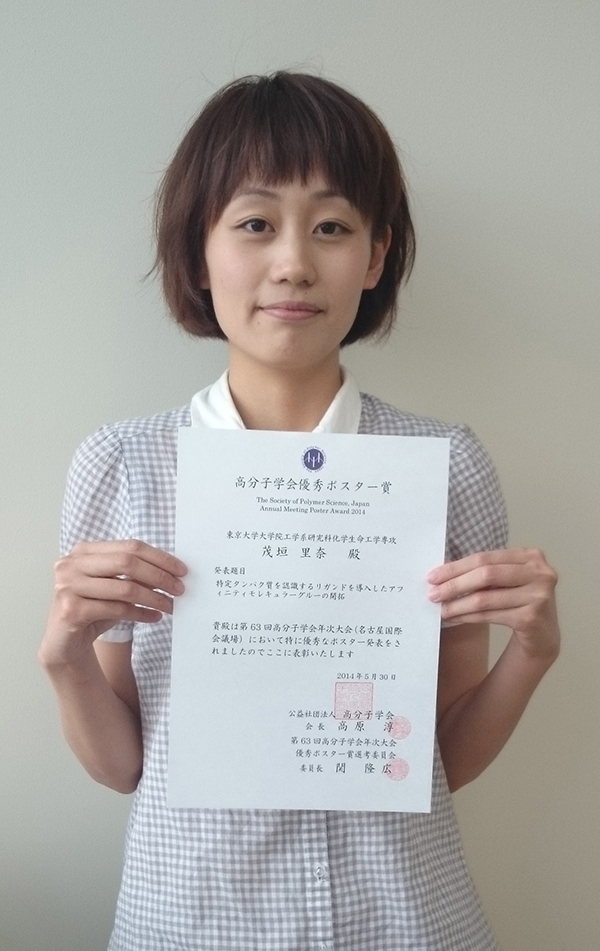 We have developed "molecular glues" which can tightly adhere to various biomolecules such as proteins and nucleic acids. In this research, we found that adhesion of molecular glue to a target protein supports the drug binding to the protein, resulting in enhancement of the drug effect. This result may lead to a novel method for drug development which does not require complicated molecular design.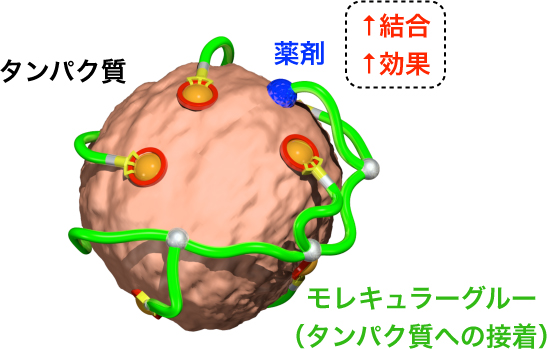 It is a great honor for me to receive this award. I would like to express my deep gratitude to Prof. Takuzo Aida and Dr. Kou Okuro for their guidance, and also all the members in Aida Lab. I will continue to do my best in my research.