2018.04.17
【Lecture Report】"Gender and Libraries - Women's history collections at Harverd University" was held on 5th of April, 2018.
Lecture by Prof. Nancy F. Cott (Harverd University)was held at Engineering Bldg. 2 Library, Eng.#2, Hongo Campus, The University of Tokyo. It was hosted by the librarian's Career Research Forum. About 50 attendants came to join the lecture.
Most of Prof. Nancy F. Cott's works focuses on gender questions of U.S. history in 19th and 20th century. Her interests also include social movements, political culture, law, and citizenship. Her current project concerns Americans who came of age in the 1920s and shaped their lives internationally.
Prof. Nancy F. Cott presented her lecture on "Gender and Libraries" with the historical perspective for collection, which impressed us very much.
Thank you for your corporation.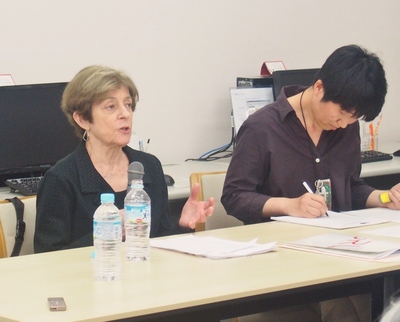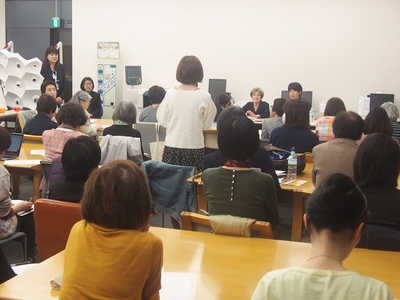 ----------------------------------------------------------------------------------------------------------------------
Gender and Libraries - Women's history collections at Harverd University 4/5(Thu)19:20~
When: 5/4/2018 (Thu) 19:20 - 21:00 (accept:19:00)
Where: The University of Tokyo, Engineering Bldg. 2 Library (Faculty of Engineering Building 2, 5th floor)
https://www.u-tokyo.ac.jp/campusmap/cam01_04_03_j.html
Lecturer: Prof. Nancy. F. cott (Jonathan _trumbull Professor of American History, Harvard University)
translator: Ms. Makiko Matsumoto
Capacity: 50 people
Entry fee: 1000 yen (student 500 yen)
Contact: Japan Association for Women's Education
E-mail: jawe@nifty.com